Would you let a robot perform your surgery by itself?
Article Details
Poster:
Deskmate Editors
Article ID:
53
Views:
319
Rated:
Not Rated
Posted:
Fri 03 Jun 2016
Approved:
Yes
Original Article Source
: cnn
---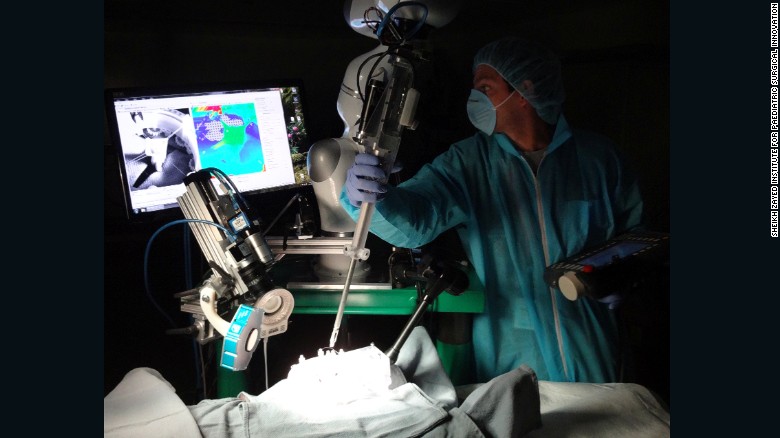 This is the Smart Tissue Autonomous Robots, known as STAR, in action.
Robots have become the norm in numerous industries, taking over repetitive tasks that humans aren't necessarily needed for -- or want to do -- such as the production of cars and electronics.
One step up the technological spectrum is artificial intelligence, where robots are now making informed decisions based on the tasks they're presented with, highlighted by the burgeoning field of driverless cars.
As we get used to the idea of machines producing our goods, we're slowly coming around to them making decisions for us, but would you put your life in their hands? More specifically, would you let a robot perform surgery on you?
Better than a human surgeon
The idea might scare you, but scientists are making it happen -- and doing it safely -- as shown in a recent study by surgeons at Children's National Medical Center in Washington.
The team showed for the first time that a supervised autonomous robot could perform soft-tissue surgery, stitching together a pig's bowel during open surgery -- and doing so better than a human surgeon.
"This smart, intelligent technology will tell you how to (conduct surgery) optimally," said Peter Kim, associate surgeon in chief at the hospital and project lead on the Smart-Tissue Autonomous Robot, or STAR. "This is not to replace surgeons tomorrow but provide collective experiences of how things should be done."
Kim argues that developing robots in this way can ensure all patients receive the best care, regardless of which surgeon is available when they are in need of it. "Wouldn't it be nice that whenever or wherever you need surgery, it's done by the best surgeon?"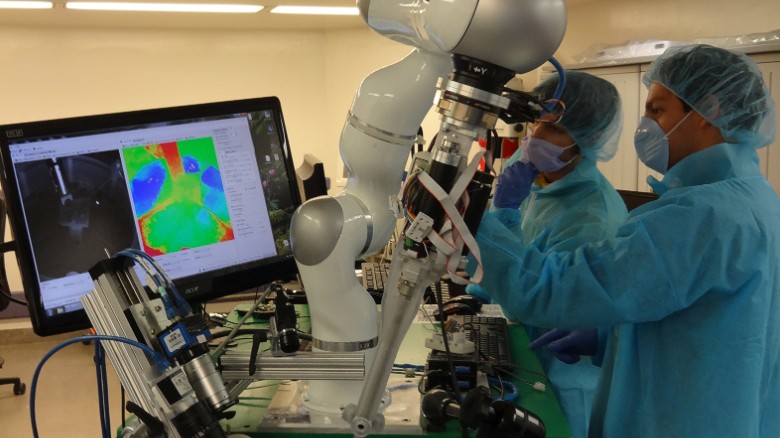 Surgeons monitor an operation performed by the Smart-Tissue Autonomous Robot (STAR).
Robot vs. human
The use of robots to aid with surgeries is nothing new. Surgeons regularly use devices such as the da Vinci Surgical System to perform complex procedures, and the robots can help access hard-to-reach tumors or visualize the inside of a patient with minimal invasion.
Step into operating room from wherever you are
But the use of robots purely as aids is what Kim is trying to move beyond. He wants them to outdo the surgeons.
"(Current) tools are simple extensions of a human. Unless you make them better, there's no point," said Kim, who believes that his robot can be developed to conduct routine parts of a procedure, freeing up surgeons to focus on more challenging aspects. "The tool will come in at a time and place for maximal function."
Comments